March 2017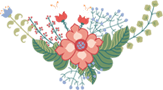 Dear Customers,
We want to welcome our newest pre-order kits: Yona by Christa Gotzen, London by Jen Printy, Nina by Adrie Stoete and Kailyn by Petra Lechner. These are all available now to pre-order!

We have been receiving kits in daily. Smilla by Sabine Altenkirch, Lailani by Elisa Marx and Ellis by Olga Auer are all in stock and ready to ship now!

Other news:

Raven is back in limited quantities. All back order invoices have been sent so let us know if you have not received yours.
Tori by Ping Lau is on the way to our warehouse, so it won't be too much longer!
Cammi by Ping Lau is in production and we are hoping to see her by the end of March or sooner!
Thank you for your continued and loyal business,
The Irresistables Team